Get The High-Quality Dental Care You Deserve
Our goal at Sulphur Dentistry & Braces is to help our patients achieve and maintain amazing dental health. Our General Dentistry options will ensure that you and your family have healthy, lasting smiles. We offer the Sulphur community everything from fluoride treatments to custom mouthguards for patients suffering from sleep apnea, and we would be honored to become part of your oral care routine!
Call us today or simply fill out the short form below and we'll reach out to you about your personal dentistry needs!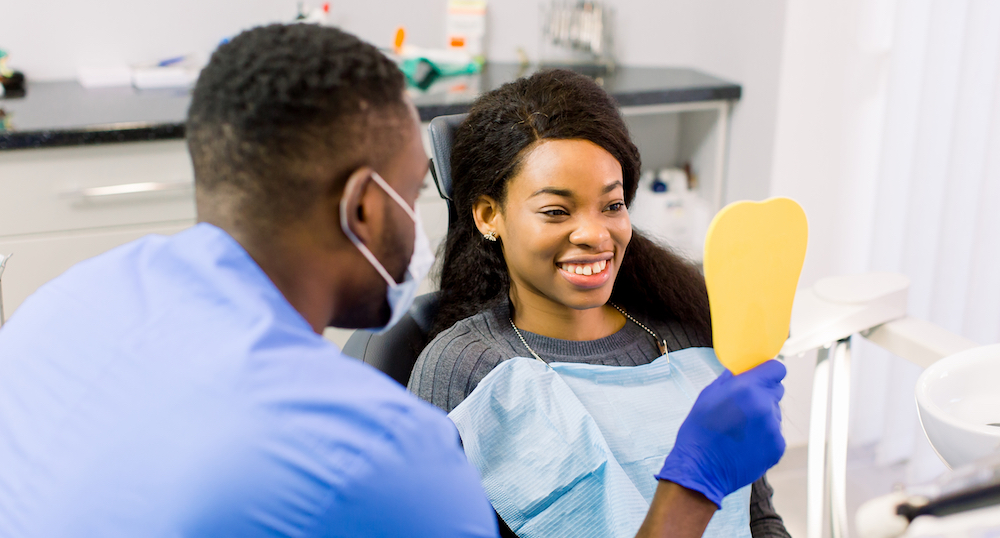 Love Your Dentist, Protect Your Teeth
Sulphur Dentistry & Braces offers a diverse variety of options for building, protecting, and maintaining your oral health. We are proud to help our Sulphur community create lasting oral health and enjoy the confidence that comes with the perfect smile. From pediatric care to temporomandibular disorder, our modern facility and knowledgeable staff can help you with all of your dentistry needs.
Keep Your Gums Healthy
Regular cleaning by our hygienists is an essential part of any patients oral health regimen. Not only will thorough cleaning of the gums around the roots and soft tissues of the teeth help prevent serious issues, it also gets us up close and personal where any issues can be discovered and dealt with early to prevent future problems.

Gum diseases is a painless condition that goes unnoticed by many patients until it is too late. It is falsely assumed that a pain free mouth is a healthy mouth, all the while the sticky film of bacteria, known as plaque, may be forming at the base of your teeth and silently attacking the root systems. Periodontics training allows our staff to know just what to look for, so that we can help you keep your gums healthy and your teeth strong.
Manage Jaw Pain
Frequent headaches, stiffness or discomfort in the jaw, and difficulty sleeping are all signs of TMJ/TMD. TMD (temporomandibular disorder) is caused by abnormalities in the hinge that connects your jaw to the temporal bones of your skull. We offer solutions such as mouthguards, which will alleviate pain and lessen the effects of clenching or grinding your jaw.
Tooth Extractions
Extraction is typically called for in cases where disease, trauma, or crowding are an issue. It may also be necessary to extract teeth to make room for dental anchors, or dentures. In most cases, healthy teeth will be saved when possible. Our staff will go over the need for extraction and any issues specific to your case with you.

The area around the tooth to be extracted is numbed with a local anesthetic, so that discomfort is minimized. The tooth is extracted from the mouth using the gentlest available techniques, making sure that that tooth is completely evacuated. Once the tooth is removed, the body begins the healing process and bone will fill in the void in the jaw left by the root, when healing is complete.
Teeth Whitening
A specialized whitening agent is applied to the teeth, creating a stain removal effect. The dental laser is then applied to the teeth, through the whitening gel, to intensify its effects and help it penetrate deeper into the teeth to remove more than just surface stains. Even ground in coffee, tea, and nicotine stains are often removed completely or made noticeably lighter after the first treatment.
One treatment is often sufficient to create the brilliant results our patients expect. If your teeth are deeply stained, a second treatment may be required to whiten them to your standards. Patients with significant damage, such as heavy coffee drinkers and smokers, should plan on multiple treatments to achieve the desired results. Unlike many prescription strength whiteners, you can brush, rinse and floss normally even the same day.
Experience Sulphur's Best General Dentistry Services Today!
Whether you're looking for a new dental office to care for you and your family, or you're suffering from TMD or sleep apnea, our team at Sulphur Dentistry & Braces is happy to offer you quality solutions at affordable prices. We've helped dozens of families across Sulphur enjoy brighter smiles and better oral health, and we can help you be proud of your smile again.
Call us or just fill out the short form below to get more information on how we can connect you with dental services that are right for you!